"There'a a phrase, "the elephant in the living room", which purports to describe what it's like to live with a drug addict, an alcoholic, an abuser. People outside such relationships will sometimes ask, "How could you let such a business go on for so many years? Didn't you see the elephant in the living room?" And it's so hard for anyone living in a more normal situation to understand the answer that comes closest to the truth; "I'm sorry, but it was there when I moved in. I didn't know it was an elephant; I thought it was part of the furniture." There comes an aha-moment for some folks – the lucky ones – when they suddenly recognize the difference."
― Stephen King
#Trigger Warning: The following article contains violent literary imagery and extremely sensitive subject matter pertaining to physical and emotional abusive behavior. Reader discretion is advised. 
She sat on the bed, like a crumpled piece of paper ripped from a tear-stained notebook; I stood at the door way, blocking any means of escape, steadfast, white-knuckled.  The sobbing was barely audible through the screams; each broken plead smacked away with callous impunity. I was judge, jury, and executioner; the only victim was my bruised ego – nothing else mattered. Transgressions were to be punished until the perpetrator learned their lesson, until the unquenchable thirst for justice, righteousness, and virtue was satisfied – there was no room for pity, forgiveness, or respite.
The lesson must be taught by any means necessary.
That image will forever haunt me, will be permanently etched in my psyche, vividly emblazoned into my memory until the day I die – there will not be a day that will go by that I won't remind myself:
I, Jose Sebastian Perez, was a victim of emotional abuse, and I am also an abuser.
Just like any drug addict, like any alcoholic, the operative word is not WAS….I AM – not because I choose to be, but because it was the choices I made that will forever label me; I CHOSE to emotionally and physically compromise peoples' lives through manipulation, lying and cheating, through despicable acts of physical violence and emotional torture.
The subject of emotional abuse has been long overdue to be discussed, and due to pertinent and recent events, I am about to open a can of worms unlike any I have dared open before….
Why would I choose to act in such a cruel, disgusting manner? Why – after witnessing acts of cruelty, lack of empathy, violence – why – after huddling in a corner of my bed fearing for my life, waiting for the stinging pain on my face, desperately swallowing away the taste of blood in my mouth – why – after being covered in shattered ceramic, room temperature milk and cereal for eating slowly – why – after being humiliated, belittled, yelled at, threatened, barked, backhanded, welted with wire hangars, pushed head-first to the ground, kicked in the ribs, covering my 7 year old head – why – after being lied to, coerced into compliance, to strive for perfection, virtue, respect – WHY – would I want to put anyone else through that Miltonian imagery of suffering?!
Why? Why?! FUCKING WHY?!
Because that is all I knew – because that is what I was taught; perfection through violent training and conditioning is virtue.
I was a child whose innocence was stripped away, replaced with a sickening view of the world, amplified through the lens of mental illness – the very same illness which led my family to believe that my hyperactivity, lack of focus, and constant confusion was to be remedied through strict violence.
Throughout the years, I used my mental condition and instability as a crutch, an excuse to condone behavior that is beyond reprehensible and condemnable – I used suicide threats as a tool to manipulate people for pity; I learned to mask behavior and mimic affection, snaking my way into roles of confidence and trust, only to then use that comfort for my own selfish needs and whims. I excelled at reading people, gaining insight into their hopes, dreams, pleasures and pains; I used that information to continue my charade of benevolence, all the while stuffing my maw with delicious gratification at the expense of others' fragility and shortcomings, gorging on their weaknesses, exploiting them for my own gain.
The irony of it all, though, was that half of me was in on the plan; the other half of me was still that scared child, huddling behind the monstrous Hulk who was to be feared and respected – and I witnessed every event, frozen in fear, screaming at the top of my lungs at Hulk to not hurt the ones I loved – yes, I was still capable of feeling love, but it was attachment, necessity, desperation, that hunger for love and safety I was never gifted.
Abuse is simply about power and control, to use any means to attain it and maintain it – it is a sick need, a powerful drug, an addiction, that is born out of the desperation of having no control over your circumstances, of feeling powerless to overcome that agony.
Let's take a quick moment to go over a few phrases:
"This is all your fault, I wouldn't be upset if you wouldn't have *insert arbitrary transgression here*."
"You don't care about me; all you care about is yourself!"
"Oh please, you're ALWAYS the victim – you're never wrong, I'm always the one at fault!"
"Why do you always make me do these things? You're always bringing me down and then you wonder why I react the way I do?!"
"Why do I always have to do what all of you want me to do, when I have done everything that you ask of me?!"
"It's always about what YOU need, about what YOU want; what about MY needs?!"
Do any of these phrases sound familiar?
Notice how all of them are directed towards someone else, blaming someone for behavior that does not correspond to them? Notice how it makes the recipient "responsible" for any consequence? Notice the accusatory tone, the aggression, the attack on character and emotion?
They are straight out of the Abuser's Handbook To Manipulating Guilt In Their Favor.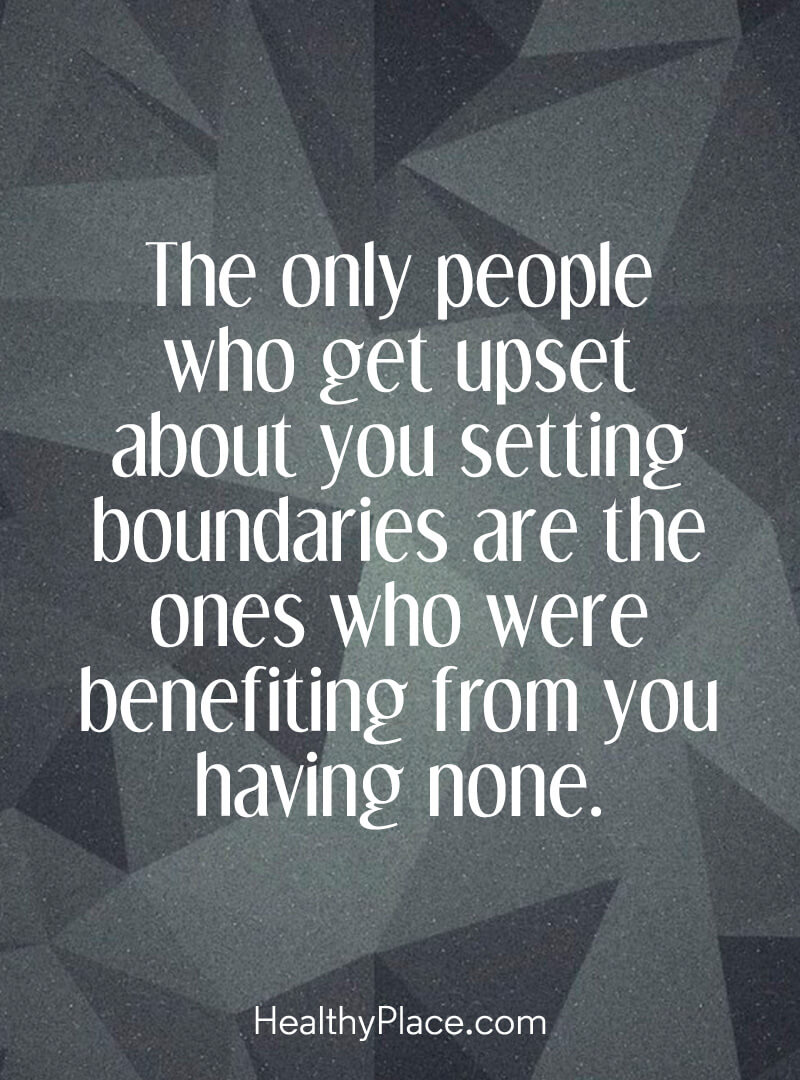 The second you relinquish any sense of self-respect, self-worth, and allow emotionally aggressive behavior to go unrecognized without consequence, congratulations, you have officially allowed yourself to become a victim of abuse.
And thus the cycle begins:

Tensions building – This is what I call the transgression phase, or "walking on eggshells". This is where you notice meek behavior, a fragile state of fear where even the smallest hint of weakness will be perceived as an opportunity to strike, to exert power and control. These are the moments where abusers who feel powerless lash out and do whatever it takes to regain that loss of control, always at the expense of the victim of said abuse.
Incident – This is the "shit has hit the fan phase". Here within lies the main antagonist, the monster of subjugation, the duel of wills, the power struggle. This is where the majority of verbal barrage and attacking takes place, as well as physical violence – the escalation is intense, a terrifying game of "chicken" if you will, to see who will survive the ordeal. It almost never bodes well for the victim, for the abuser is willing to play dirty, willing to go to lengths of unimaginable mental and emotional depravity to exert his will upon those who have bested him – it is a do-or-die contest, and victims are blindsided so badly, that they relent to the assault.
Reconciliation – Otherwise known as the "I Gone Done Fucked Up And Now I have To Clean Up This Mess" phase. Sometimes I consider this phase to be the worst part of the abuse, but that is definitely up for debate. Here's where deadly charm and persuasion play a role in smoothing things over – every emotional guilt trip trick in the book is used – the term gaslighting* comes to mind. (To gaslight someone is to manipulate someone by psychological means into questioning their own sanity)
Calm – And finally, the most famous term of them all, the Honeymoon Phase, known in other circles as "lovebombing" – the victim will be showered in adoration and gifts; promises are made, pacts are built, makeup sex is stupendous, and all is forgiven. "It won't happen again, I promise. I'm a new person, and I will make amends. Everything will be better from now on. I swear." Meanwhile, the abuser just hit the reset button on the next incident's timer. The countdown has begun once again.
I realize this is a severe oversimplification of such a complex and sensitive subject, but the point I am trying to make is that emotional aggression is only a single type of abuse:
A popular representation of the different types of abuse
There are boundaries and limits that should be established in ANY interpersonal relationship, whether it be familial, romantic, or platonic.
At this point I realize I have been pontificating, preaching to the choir like a humongous hypocrite.
"Sebastian, " you say, "how dare you criticize and condemn the behavior which you have so shamelessly attributed to yourself?"
Because I am both a victim and an abuser. This subject needs to be talked about, exposed, discussed, scrutinized, and handled every single day, at every single moment.
Nothing, and I mean ABSOLUTELY NOTHING can condone abusive behavior. NOTHING. 
If you find yourself in an abusive relationship, run. Run like your life depended on it – in many sad and unfortunate cases, it does, and many men and women have needlessly and tragically lost their lives due to this horrendous behavior.
There is hope, however – with professional treatment, therapy, honesty, and brass balls, the cycle of abuse can be broken. This is not always the case, though, and it takes effort, dedication, love, patience, anger management, trust-building, and most of all – time.
Here are some tips that worked miracles for me:
The first, and most crucial step is to recognize and accept that you are an abuser, or that you are in an abusive relationship. Internalize it, accept it, assimilate it, brand it into your DNA, douse yourself in strength and courage, surround yourself with positive influences, and seek a functional, stable, reliable support system.
Be the architect of positive change, not the author of your own regretful obituary; pity parties – one of my favorite terms – are not a gala event people wish to attend.
Hold yourself accountable for every action taken, every decision made, and every word spoken.
Leave the promises to the indebted gamblers and finance brokers; do, don't say. I know it's a cliche, but actions speak louder than words – demonstrate that you are aware that there is always work to be done, and there is always room to learn and grow.
You know the old adage that a sheet of wrinkled paper can never be smooth once crumpled, no matter how much ironing you put it through?
It will never be the same, but that does not mean that the very page that was crumpled can't be used to write a beautiful poem, to draw a simple, pretty sketch, or be shaped into a soaring paper airplane destined for clear, blue skies.