"Then we got into a labyrinth, and, when we thought we were at the end,
came out again at the beginning, having still to see as much as ever."
― Plato
A comedian once quipped, "The good die young, but pricks live forever!"
So do daily habits.
Case in point? Smoking, for example.
I smoked menthols like a Victorian chimney for nearly two decades; my lungs may look like they were mined out of a coal mine, a thought that makes me shudder in disgust.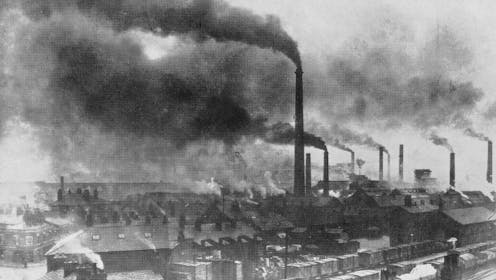 A typical mid-day smoke break for me
I am proud to say, though, that I have been smokeless for nearly 4 years now – the mere smell of cigarettes is enough to induce violent dry heaves.
What miraculous, expensive nicotine patch did I use to cure myself of this addiction, to curb my cravings and anesthesize the poking demon urging me to suck on a cancerous paper phallus?
What techniques did I utilize to program myself into taking better care of my health?
Simple.
I stopped.
Extra points if you guess 
I made the choice – I even had an unfinished pack that I crumpled and threw away the same day I decided to quit smoking.
Pretty anticlimactic, right?
Not really.
Change is rarely ever easy – in reality, we program ourselves to resist change, to rationalize our comfort zones, to justify behaviors and habits because they are not daunting, uncertain, nor scary.
I bring up how I quit smoking because I compare it to how I came to take my treatment for Bipolar II Disorder seriously, and how it changed my life for the better – it came down to a simple choice:
Do I want to stay feeling sick, or do I want to feel better?
And so, unwittingly, I went through the Transtheoretical Model, better known as The Stages Of Change.
In the 70's, two brilliant folk, Prochaska and DiClemente, were observing and recording the experiences of smokers who quit on their own comparing them with those requiring further treatment to understand why some people were capable of quitting on their own.
It was determined that people quit smoking if they were ready to do so.
And so in 1983, the model below was born, which can now be integrated into any system of change that needs to take place in human behavior. As I stated before, I unwittingly used it to treat my Bipolar II Disorder symptoms, and to this day I use it as powerful tool for daily introspection, a framework to fuel whatever changes I need to make in my habits in order to live a healthier life.
Pre-contemplation

– Better known as "I Don't Have A Problem, You're The One With The Problem" phase – there is no intention on changing behavior. Things are the way they are, and always shall be. Everyone's happy, except they're not; there is a problem, and it needs to be addressed.

Contemplation

– Better known as "Well, I'm Screwed Regardless, So There's Nothing That Can Be Done"  phase – there is at least an awareness that a problem exists but there is no commitment to action. Here's where the see-saw of decision-making begins. You realize the problem is real, something needs to change, but you don't know how – or you trick yourself into self-sabotaging your opportunities to change. Here's where people rationzalize and justify toxic and destructive behavior, yet they are teetering on the edge of a breakthrough – all they need is a little push.

Preparation

– Otherwise known as the "Suit Up!" phase – the INTENT on taking action to address the problem takes place. This is a crucial step – this is where plans and promises are made, but everything is still up in the air; hopes are running high, moods are positive, the sky looks clear and blue, flowers bloom, cats and dogs get along….you get the point. I wouldn't be celebrating just yet, but at least now there's a promising outlook on the horizon.

Action

– Finally, we arrived at what I like to call the "Bingo!" phase. This is the bread and butter, meat and potatoes of the process – this is where plans come to fruition, steps are taken, and it's time to put in the hard work, the time, the dedication, all that spunk and moxie you built up to prove that you can get the job done. Did I forget to mention this is the easy part? Which leads me to…..

Maintenance

– I like to call this phase the "Wait, You Mean To Tell Me I Also Have To Clean Its Poop!" in honor of pet owners who think their little bundles of cuteness come with an automaintenance robot kit to do their dirty work for them. This is the hard part, where change is sustained, and new behavior begins to replace old behavior. Plants need to be watered, cars need to be tuned-up, and human behavior needs to be kept in check – awareness, discipline, introspection; these are key components to make certain changes permanent. Sadly, this is where most people lose their footing, and end up in….

Relapse

– Sadly, this is the "It Was Just One Drink, Just One Fix, A Quick Smoke To Take The Edge Off" phase – Old habits die hard, especially when we are referring to addiction, whether it be to drugs, alcohol, or any other negative coping mechanism we desperately hold on to. Most people consider relapse a failure; in my opinion, it's not – relapse is an essential part of the cycle. Relapsing does not mean you failed; it just means that the cycle starts again, with a new opportunity to do things right, and strive for a permanent change.
And soooo…. – sing along with me now! – the wheels on the bus go round and round, round and round, round and round, the wheels on the bus go round and round, all through the town!
"The only thing that is constant is change." – Heraclitus
Life is full of change at all times – chemical reactions, biochemical and electrical impulses, an ever-flowing dance of beautiful, contradictory chaos filled with purpose and intent. Yes, there are an infintessimal amount of variables that are unable to be perceived, categorized,  and predicted, but within reason we can all make changes that we can control, witness, and nurture.
True change, my friend, starts with a single individual – yourself.
I made a "simple" choice, years ago, to make a change – I have wavered, I have stumbled, I have struggled – yet I continue to foster the belief in myself that I can still do things better, because my goal is not to be perfect – my goal is to look at myself in the mirror every day, smile, and know that in even the most microscopic of ways, I was an agent for positive change.
For me, the importance of walking down the path to prosperity lies not in reaching the destination, but in going through the journey.
*turns around, walks away, happily whistling The Wheels On The Bus*